Here I am in Singapore wearing a coat and knee-high socks, trying desperately to write something while I'm freezing my ass off. I can't figure out how to turn down the air conditioning in my room! By the way, I'm staying at this el-cheapo but fabulous hotel called Hotel Rendezvous located in the Bras Basah area. I booked it through Booking.com and got a special 3-day rate of only SG$400! Bras Basah ain't the most happening place in this tiny country but everything's just a cab away anyway.
Here are some pics I took during my stay so far:
Group photo with other Filipino plurkers based in Singapore. We ate at Thai Express. Service was shaky but they say they serve the best Pad Thai lor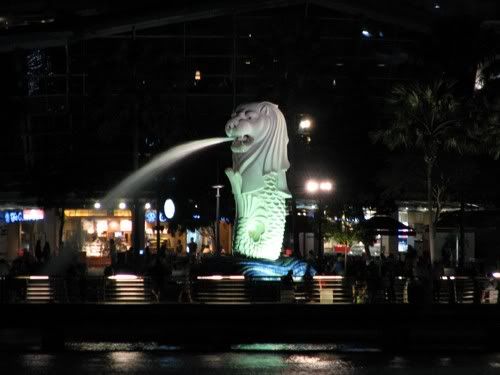 The famous Merlion. Honestly I don't get it LOL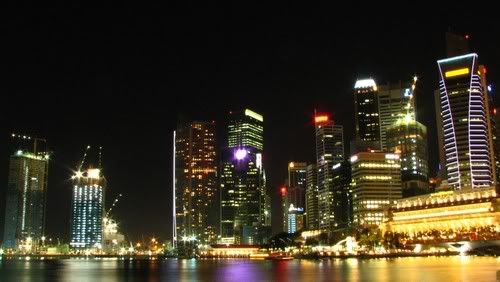 A night shot of the Singaporean skyline as seen across Thai Express.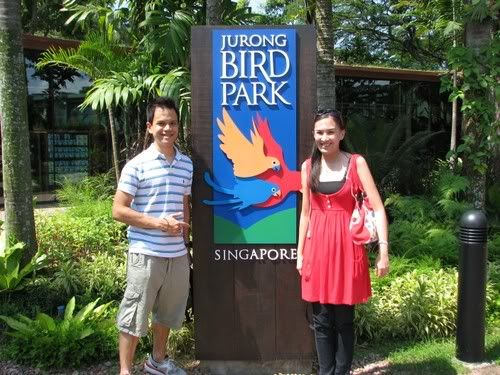 The next day, Aileen and I visited the Jurong Bird Park.
A pink flamingo. Is it just me or is it peach?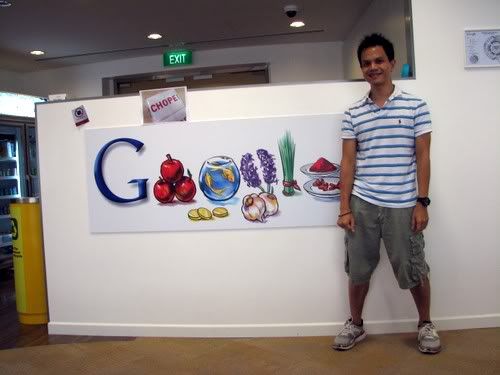 At the Google HQ. Good thing not a lot of Googlers were around to witness this travesty! hahaha!
Have to meet up with Aileen in 30 minutes. Gotta go! More to come!! Hint: NEW GADGET LAH!