Possibly one of the most beautiful places I've been to, Giverny (jee-va-nyee)is a town situated northwest of Paris, France. It is more famously known as Claude Monet's hometown. Claude Monet's that guy who did those paintings of flowers such as this one: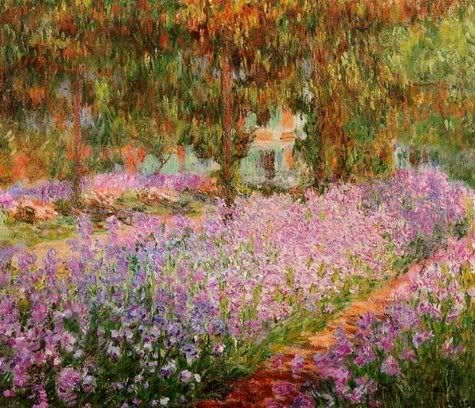 The man himself: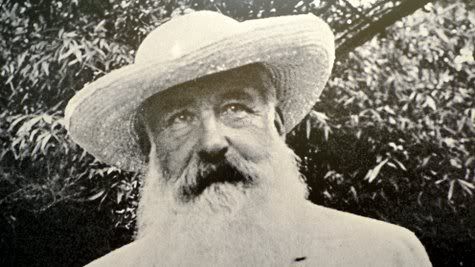 My cousin Clarice and I decided to visit Giverny on our second day in France. Our first day was spent going around the confines of the area where the Opera is located. Our hotel was rather run-of-the-mill, but was clean and habitable and had decent bathrooms. That was key. It wasn't like we were going to spend most of our time inside the hotel. So that was okay. Two more of our cousins, Kathy and Stephen, were following in two days. My Tita Nora booked us a bigger room when that time comes. Anyway I'll dish more on that in another blog post.
For the uninformed, Tita Nora's my dad's younger sister. And she also happens to be the coolest aunt in the world. She's been to France numerous times, and she was the mastermind of this trip. Tita Nora recommended us to go to Giverny. She said the place was wonderful. My cousin Tony said it was 'meh'. But we went anyway, and we didn't regret it one bit!
To continue... Mr. Monet drew most of his inspiration from his own backyard. It was hard NOT to take pictures while I was there. Every shot I took looked good enough to be a postcard!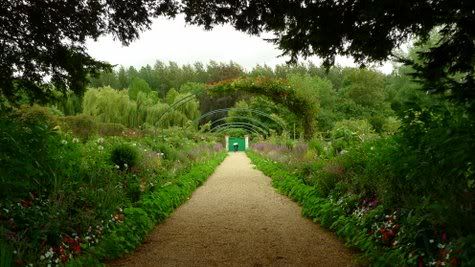 This is a restricted pathway the cuts through his garden.
Random macro shot of a flower on the way to the garden.
I've never seen this much species of flowers in one garden! Don't ask me what kind of flower this is, coz there was no budget to print labels lol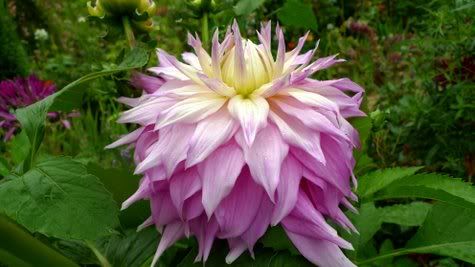 See what I mean?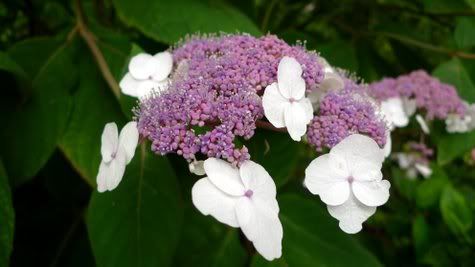 The weirdest flower I saw.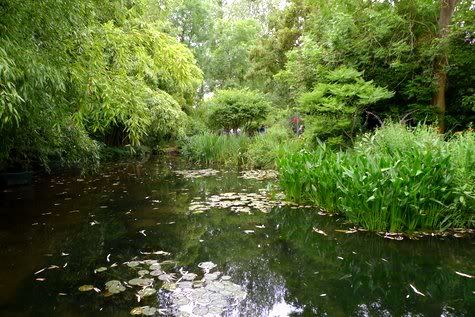 A lagoon that's part of the garden.
Random douchebag who asked for his picture to be taken.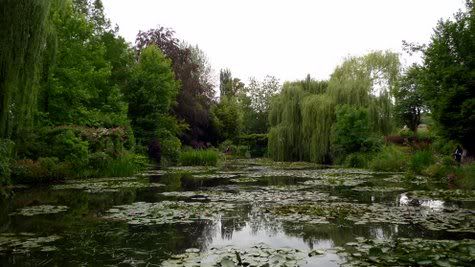 The money shot. But the photo doesn't do it enough justice. Best to be there to see it for yourself!
This is the museum that used to be the Monet family's residence. No photography allowed zzz.
After touring the Monet garden we took the liberty to walk through the rest of the village. There was another garden that caught our attention.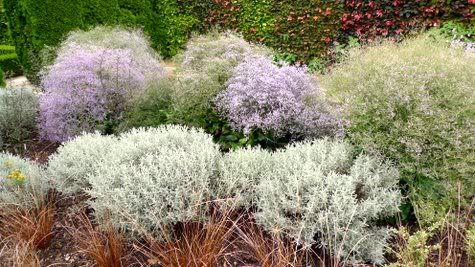 The houses looked picture-perfect as well. Don't let their size deceive you. These go for half a million euros (34 million pesos) a pop lol. And they have Monet to thank for that.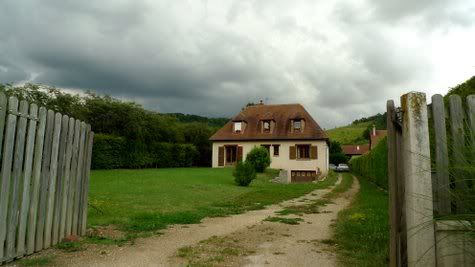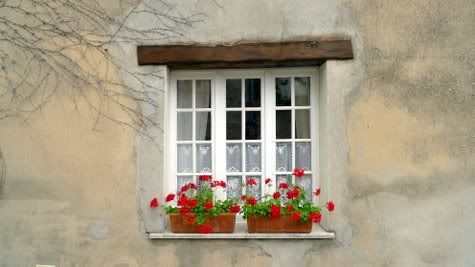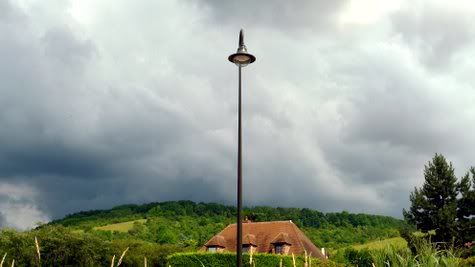 If you're a nature lover or photographer who can withstand long walks, I highly recommend Giverny. Here's how to get there:
From Paris, head out to Gare Saint Lazare (pronounced gahr-sun-la-zahr') and buy a ticket going to Vernon. There's a ticket counter on the right side of the station. If you want to avoid the line, have your credit card ready and try the yellow machines scattered in the area. There are also blue machines, but they don't serve your destination. If the yellow machines don't work (didn't for us), go back to the line. Say Vernon like ver-know' so the person at the ticket booth will understand you. If you wanna sound French-y say "Un billet de Vernon, s'il vous plait" (oon biyey du verknow, see voo pley)[one ticket to Vernon, please]. lol
You'll see several trains lined up in front of you. Check the ticket which train you're supposed to hop on.
It's about a 45 minute ride to Vernon. Once out of the train, follow where all the people are going, most likely they're searching for the bus going to Giverny. You will pass through a small ticket station. Don't hang out there, go straight through to find that bus. It costs 4 euros for a ticket, which you pay upon entering the bus. Note that the ticket is aller-retour (round trip). Be sure to keep it, as they'll ask for it when going back to Vernon.
Bon voyage!