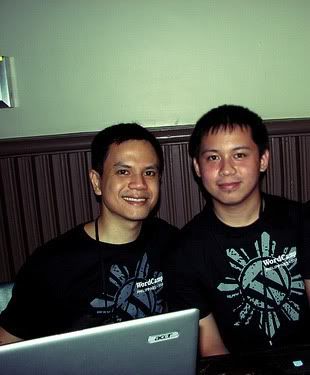 Me and Jehz (someone was unjustly cut out from this pic LOL)
September 12 is the birthday of one of my best friends (forever lol)... He's no other than Jehz Laurente!!! Wooooot!
Errr.. Sorry, I don't have a present for you, but I hope this blog post will suffice. You still owe me that steak in Manila, remember? (wink, wink)
Have a good one, my friend!