Lame pickup line: "Are you that famous tower in Paris? Coz when I saw you, Eiffel in love." Huh.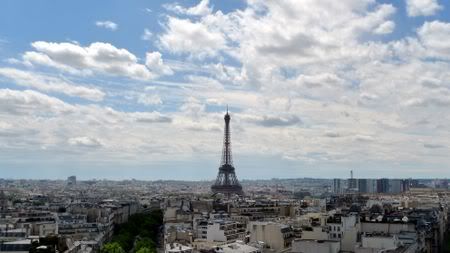 View of the Eiffel from the Arc De Triomphe



Took this while on top of the Notre Dame Cathedral



My cousin acting stately during a cruise on the Seine.



A nice shot of the tower at night.

>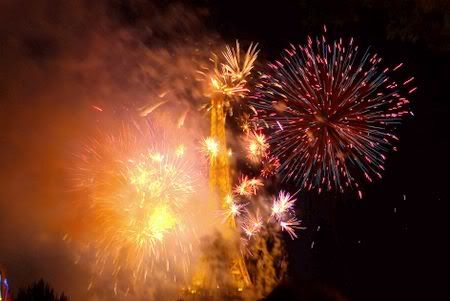 Amidst fireworks on Bastille Day.

I'm making it my goal to come back next year to see it once again!