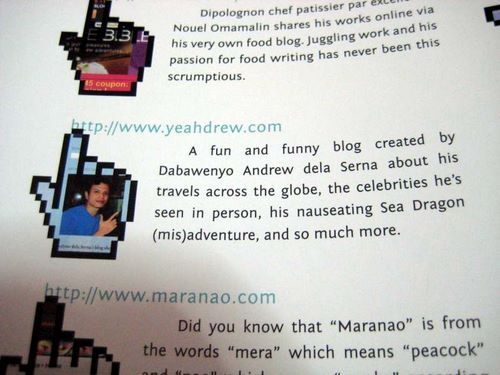 I'm famous!!
This blog was featured recently in a local lifestyle magazine,
M Life and Living in Mindanao
.
Here's what it had to say about my blog:
"A fun and funny blog created by Dabawenyo Andrew dela Serna about his travels across the globe, the celebrities he's seen in person, his nauseating Sea Dragon (mis)adventure, and so much more."
My cousin was kind enough to take a picture of the clipping above. I don't have a copy of the magazine yet, so I dunno who wrote the article. But whoever you are, thanks a million!