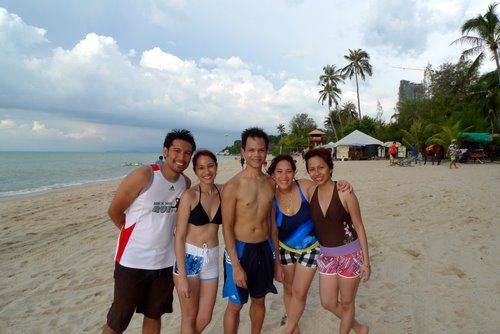 Batu Ferringhi
These events occurred on the same day as my earlier post,
Pining for Penang
. Just written on a different one (or year for that matter) :)
After parasailing, we jumped into the lagoon pools to do a little swimming. We had learned earlier that the night market starts at 6:30 in evening, giving us ample time to lounge around the pool. I forgot to mention that in one of the pools, two teams of Brits and Aussies were playing pool volleyball. It was fun to watch. If only we were tall enough to compete -_- .

Swimming Pool



Golden Sands Lobby



...
The night market vendors trickled in right on time. The first few stalls sold souvenirs and pens adorned with stuffed toy animals. I got some as
pasalubong
for my friends. There's something about the chaos in night markets that I find appealing. Even if I end up buying only a few things (sometimes nothing), I have a ball. Barely 15 minutes into our shopping, a strong rain began to pour. We scurried into a jewelry and antiques shop across the street. The owners, two 50-ish old guys, welcomed us like long lost relatives. We were their first customers of the day. I got my mom a bracelet and my cousin Ria a set of earrings both made of Amethyst, and earrings made of Cat's Eye for my doctor / cousin Joanna. It cost me an arm and a leg and I have the rain to blame! The store also carried old currency notes from the 1800's, an interesting wooden lime squeezer (or "limey") that helped British sailors get through scurvy and carved masks we wore to amuse ourselves amidst the boredom.

Masks!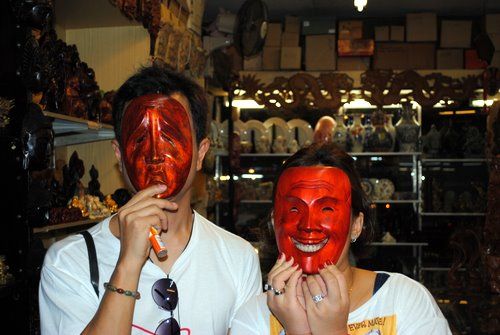 Sad... Happy
With shopping bags on our heads, we traversed the rain to get to a nearby food court. Business was slow that night, but the whiff of curry and spices was intoxicating. I ordered a dish similar to Pad Thai, the Mee Siam. My friends, already sick of Malay food, ordered the most American-sounding dishes on the menu. I was happy enough with my Mee Siam and ice-cold lime juice.

Mee Siam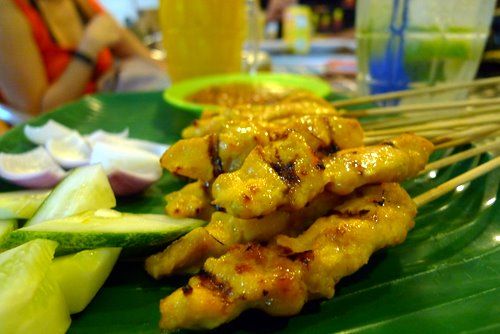 Chicken Skewers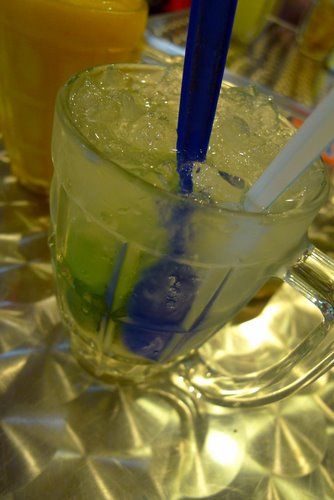 Lime Juice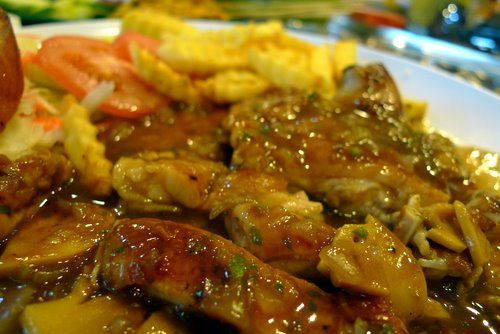 Sizzling Chicken Steak


We ate, rewound our funny travel stories and smoked cigarettes for a good one hour. The rain did not let up. Desperate for entertainment, we eyed a spa that offered fish massages. Yes, FISH. Supposedly, we dip our feet into a pond of fish and let the little fellas "massage" them. Think benign piranhas hungry for dead skin. I'm a very ticklish guy and this was pure torture! I couldn't leave my feet in there for more than 5 seconds! But as time went by I got used to it. After the fish massage, it was time for a real massage -- by people!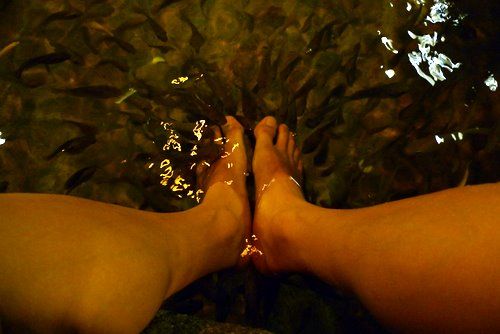 Athlete's Feet for Dinner



Dozing off...zzzz
The rain had reduced to a slight shower, and it was time for us to continue our bargain hunting. Only two of us had working phones, making it difficult for our group (of six) to disperse. But we did anyway, and went our own separate ways. I tried to stick to one or two companions as much as I could, checking out merchandise while making sure that I wasn't alone. I chanced upon a store that sold these really beautiful lamps neatly lined up on shelves. I wanted to buy all of them!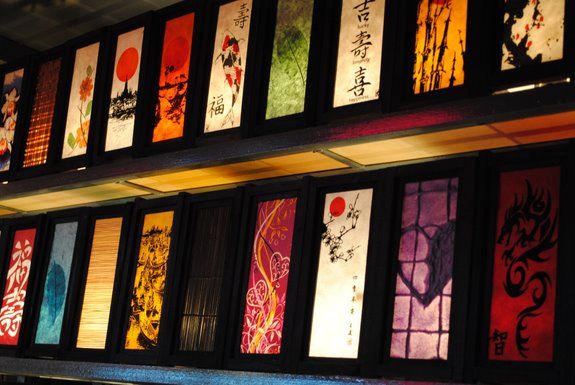 I got one for 60 ringgit, which I now use as a night light. It took me a few minutes to assemble when I got home, though the bulb that came with it didn't last long. A quick visit to the hardware store solved that.
At 11 PM we went back to Traders Hotel. Our stay in Penang was sadly coming to an end. We're flying to Kuala Lumpur on the next day. The next morning, a friendly taxi driver toured us around Georgetown.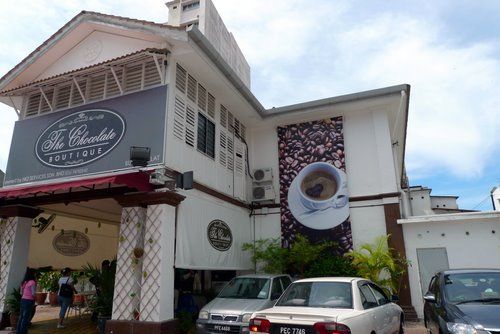 The Chocolate Boutique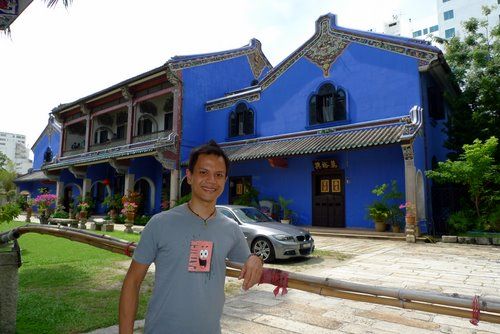 Blue Mansion - Tours are set at certain times. We missed the last one, argh!!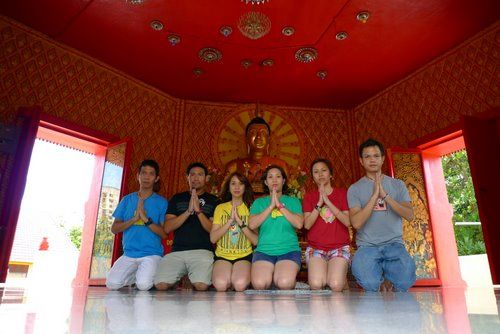 Praying to Buddha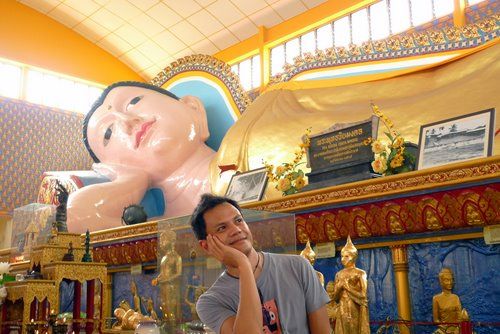 We're off to KL!